5 important things to know when you purchase stockings or holdups as a gift
18 Nov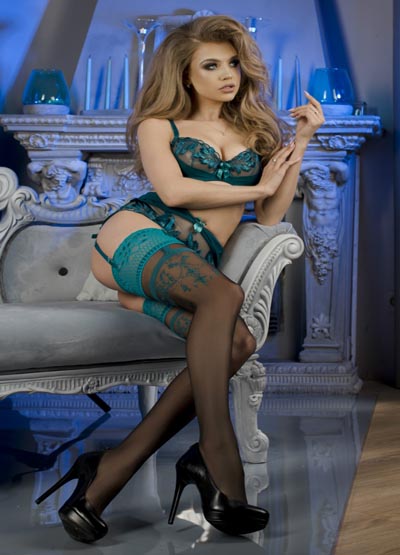 Posted By
0 Comment(s)
208 View(s)
Journal
Here at Zawzor, we're great believers in the power of stockings and holdups to make wearers feel fabulously sexy and confident – you've probably got a sense of that already if you've browsed our online range.

But the process of buying stockings or holdups as a present for that special someone can undoubtedly be… tricky. So, it's crucial to arm yourself with some relevant pieces of knowledge, such as the below.
What 'denier' is
The term 'denier' refers to a measure of thickness for stockings. So, a single strand of silk would be one denier, whereas 70 denier would make for opaque stockings – in other words, stockings that can't be seen through.
Most people buying stockings tend to go for something between 10 and 15 denier, which offers something of the 'best of both worlds'.
How the stockings will be used
Presumably, if you're buying someone you love a pair of stockings or holdups, you have in mind that they will use them in a certain way.
It's easy to imagine that stockings or holdups might only be worn in the bedroom, but this isn't always the case – some wearers love having them on at work, or at a party. This, in turn, will inform certain choices that you make for the stockings you buy – black sheer or black opaque stockings, for instance, tending to be the best choice for a work setting.
The weather the stockings are likely to be worn in
This might seem an odd inclusion in our rundown if you don't expect the recipient to ever wear the given stockings outside of the bedroom. But as we touched on above, some people do like to wear stockings in their day-to-day lives, so this can be a factor worth accounting for.
Basically, if you are looking for stockings that would work well in hotter environments, you should choose a low number denier, whereas if you expect them to be worn in colder temperatures, a high number denier would be the wiser choice.
The length the stockings need to be
Stockings are also sometimes referred to – at least in the United States – as "thigh-highs", which gives you a clue as to their required length. You should be looking to ensure the thigh-highs you purchase will go all the way up to the top of the wearer's legs.
What the recipient's preferences are from stockings and lingerie
This is advice that you will see a lot in articles like this one, but it really is crucial advice to underline: when you buy any form of lingerie for a loved one, you are effectively buying it for them, not for you. So, if you're simply considering what you think would look sexy on the given person, the chances are that you are already on the wrong track.
Instead, think about what the given person's relationship is with stockings and lingerie, and what kind of clothing – both outerwear and underwear – they tend to wear. The strong likelihood is that the types of stockings they like won't drastically differ in aesthetic from the other clothing they wear in their day-to-day life.
Whether you're on the lookout for the sauciest black, red, or nude stockings, or perhaps something else from our women's range such as bodysuits, chemises or dressing gowns, you can be sure that Zawzor is the place to shop. That is especially so given the free delivery we offer to UK customers.