Macaroni And Tomato Recipe
29 Mar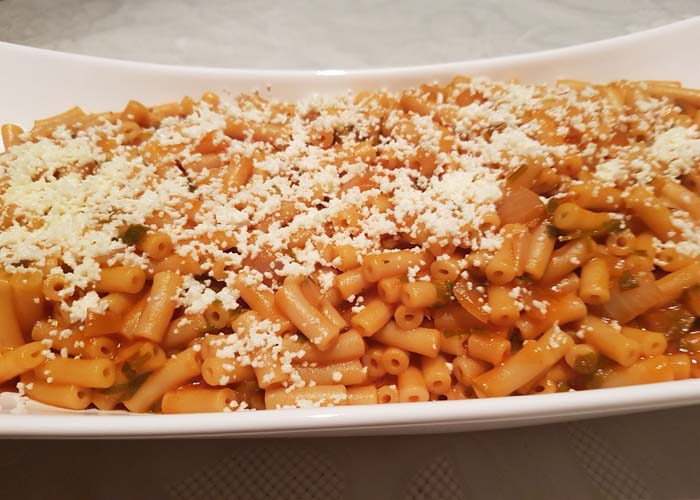 One of the easiest pasta recipes great for beginners! This recipe feeds 4
500g Macaroni.
100g Grated halloumi or parmesan.
Pasta Sauce Ingredients:
6 Large Onions Chopped
1 Bunch Flat Parsley chopped
3 Tablespoons Cooking Oil
1 Tube Tomato Paste
1-pint water
Method:
Sauce
Add onions parsley and oil in a saucepan and fry till soft, add all the tomato paste and stir. Pour one pint of water and stir well cover and simmer on low heat till the onions and parsley are cooked.
Pasta:
Boil Water in a saucepan add one vegetable stock and stir till dissolved. Add Macaroni and simmer on medium heat till cooked. Drain excess water from saucepan add the tomato sauce to the macaroni and stir in till evenly coated with the sauce. Sprinkle grated halloumi or parmesan and serve.