Olive Pitta Recipe
27 Mar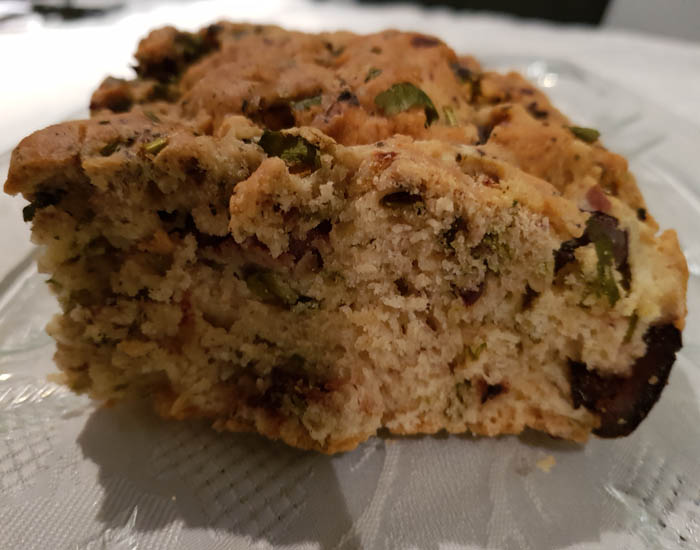 A traditional Cyprus olive pitta recipe.
This olive pitta is great for beginners. My only advice taste the olives before you add them in.
Ingredients:
450g Black Olives weight with pips / remove pip before adding to mixture.
1 Tablespoon dried mint or 20 fresh leaves finely chopped.
One large bunch fresh coriander finely chopped.
250ml Fresh Orange juice, not concentrate
125ml Olive Oil
2 Large finely chopped onions
2 Pinch Salt
1 Sachet Quick fast action yeast 7g
1kg Self-raising flour
Water
Method:
In a large bowl add Olive oil and mix in orange juice stirring all the time...add the coriander, mint, onion, salt and olives. Fold in the flour, baking powder and yeast. the mixture should be doughy not sticky if sticky add a little more flour if it is too dry add a little water till you can press your knuckles into it and it does not stick but smooth. Line your baking tin with olive oil, add your dough mixture and spread it into the tin by pressing the tips of your fingers or your knuckles. Cover with a towel for one hour to rest.
Bake in a preheated 180 oven for 40 minutes approximately. After 40 minutes test in the centre of pitta with a knife if sticky needs more time.