5 ways holdups can give your outfit the 'wow factor'
27 Apr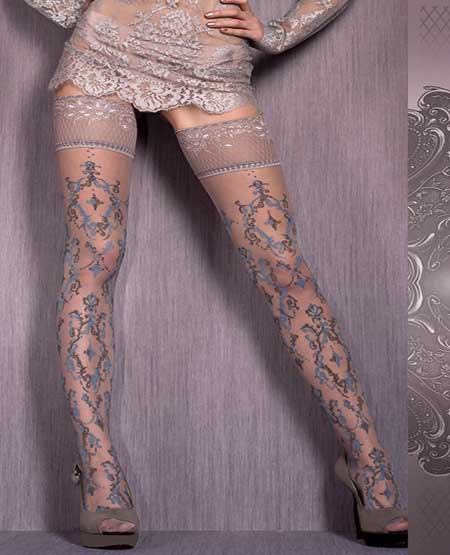 Posted By
0 Comment(s)
144 View(s)
Journal
Achieving the right 'look' with your outfit can be a challenge, especially if you're trying to give your aesthetic a certain 'edge'. Whether you're aiming for something casual or a more formal look, a pair of holdups can make all the difference.
Not only are holdups stylish and comfortable, but they can also add a touch of glamour to any look. So, here are five ways to embrace the 'underwear as outerwear' trend, and let holdups give your outfit the 'wow factor'.
Add a pop of colour
Brightly coloured holdups can be a great way to add a touch of personality to an otherwise conservative outfit. Whether you're wearing jeans and a t-shirt or a dress and heels, a pair of colourful hold-ups will instantly draw attention and make you stand out from the crowd.
Go bold with patterns
Patterned hold-ups can be a great way to make a statement. They're perfect for adding some fun and interest to an everyday outfit. You could opt for polka dots, stripes, or geometric designs… the possibilities are endless when it comes to patterned hold-ups.
Make a statement with lace
Nothing says glamour quite like a pair of lace holdups. Whether you opt for a subtle pattern or something more instantly eye-catching, lace holdups can elevate more-or-less any outfit. Maybe you could wear yours with a little black dress to add a touch of sophistication, or team them with jeans and a statement top for an edgy look?
Go for metallics
Holdup stockings that include metallic elements can really add some sparkle and shine to any outfit. Whether you go for gold, silver, or bronze, metallics will immediately draw attention and make your look that little bit more special. They're also great for adding a hint of glamour to an otherwise plain outfit.
Experiment with textures
If you're looking for something a little different, why not experiment with textures? Fishnet holdups can be ideal for achieving an edgy and daring look, while velvet holdups add a touch of luxury to any outfit. Alternatively, if you're feeling particularly adventurous, try combining two textures together in your overall look, such as lace with fishnet or velvet with polka dots.
Final thoughts
So, there you have it: five ways to let holdups give your outfit the 'wow factor'. Whether you're looking for something subtle or something bold, there will be a style of holdups out there to suit your desired aesthetic.
Why not, then, experiment and see what works best for you, while taking advantage of the free delivery to UK customers that we offer for customers purchasing holdups and other women's clothing here at Zawzor?