Family Dining
21 Aug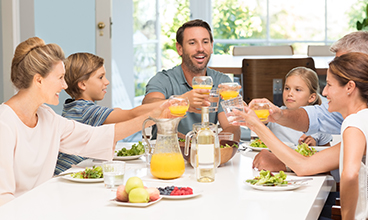 Posted By
7 Comment(s)
4733 View(s)
Nothing beats a traditional family dinner, eating home-cooked meals prepared with healthy fresh
ingredients, lovingly prepared and lovely presented.


A family who eats together stays together.
The plus, get together catch-up with the daily event.

Join us for dining accessory ideas to make your family dinner a little bit special.
.