Cannelloni Recipe
31 Mar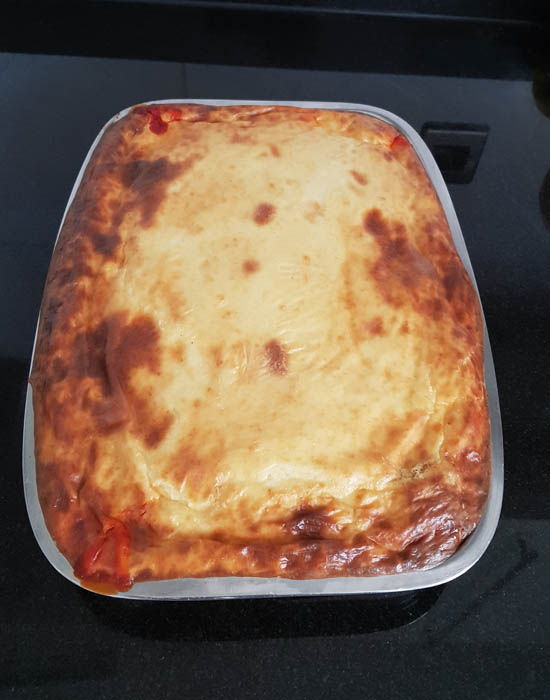 One of my favourite recipes, definitely worth the effort.
This recipe feeds 6.
Ingredients...
1kg Lean Mince Beef.
2 Large Onions Chopped.
2 Cloves Garlic Crushed.
Flat Parsley Chopped.
1 Tablespoon Dried Basil or fresh.
1 Bay leaf.
Salt & Pepper.
3-4 Cans Chopped Tin Tomatoes
Tomato Paste
Method
Add mincemeat in a pan on slow heat keep stirring till mince sheds fat. When mincemeat is cooked add onion, garlic and stir till onion is soft. Add parsley,
basil and bay leaf, salt and pepper. Add tomatoes and two tablespoons of tomato paste stir till blended. Simmer on low heat for 20 minutes.
Pancake Ingredients
225g Plain Flour
2 Large Eggs
2 Pinch Salt
1 Pint Whole Milk
Method
Beat eggs in a large bowl with a balloon whisk, add flour, salt and beat well slowly adding milk a little at a time. Keep beating till smooth. If the mixture has lumps put the mixture through a sieve. Grease a hot frying pan with cooking oil add one soup ladle of the mixture in the centre of the pan swirl it around till it forms a round shape or covers the pan. Cook on medium heat till honey in colour on both sides, repeat for all 12 pancakes
Bechamel Sauce Ingredients
3 Pints Whole Milk
3 Large Eggs Beaten
132g Grated Halloumi or Parmesan
165g Plain Flour
Method
Pour 2 pints of milk in a saucepan over medium heat. In a large bowl add flour stir in the remaining pint a little at a time till smooth and runny.
If the mixture has lumps put it through the sieve. Take the milk off the heat and slowly add your flour mixture stirring with a balloon whisk.
Keep stirring on medium heat till it boils, when the sauce thickens take off the heat. Add the eggs slowly to the sauce making sure to keep beating as it might curdle. Add the halloumi or parmesan and stir.
Tomato Sauce For Roasting Dish
In a saucepan add chopped tin tomatoes a sprinkle of basil, salt and pepper, one chopped onion, a crushed clove of garlic and chopped parsley.
Simmer for 15 minutes on low heat. Line your roasting dish or tin with the tomato sauce. Add 4 tablespoons of bechamel sauce to the tomato sauce and mix in.
Take a pancake and add a teaspoon of bechamel sauce and spread onto the pancake. Take one heaped tablespoon of mincemeat place it onto the centre of the pancake.
Take one end of the pancake and roll over the mince filling, take the sides of the pancake and fold over to create a parcel, roll the rest of the pancake to create a sealed roll. Place on top of the tomato sauce in your roasting dish repeat and line them up next to each other until you have filled your roasting dish.
Pour the remaining bechamel sauce over the pancakes and place in a preheated oven 180 until golden in colour, around 35 minutes.