Bourekia Recipe
02 Apr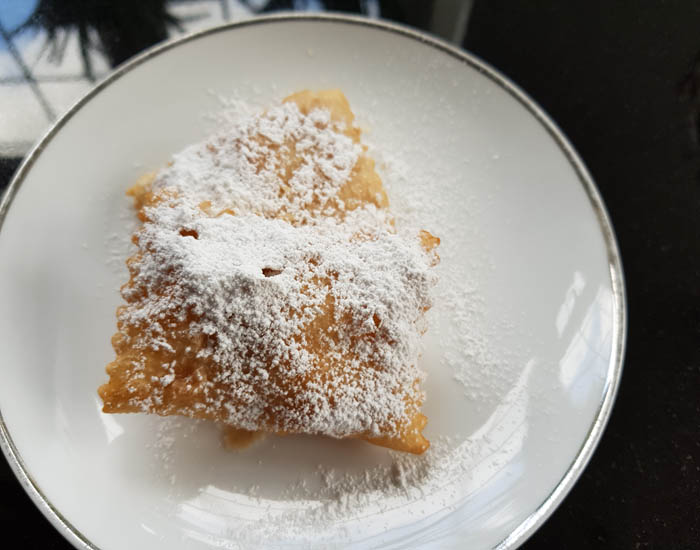 Bourekia
One of my favourite Cypriot savouries, delicious pastry parcels filled with Anari - Ricotta
We have the Anari / Ricotta recipe on our blog.
Pastry Ingredients:
1 kg Plain Flour
1 pinch Salt
200ml Cooking Oil
Water
Method
1) Add flour and salt in a large bowl and mix well.
2) Add oil into the flour and rub together till oil is blended in with flour, no lumps just fine crumbs.
3) Add water a little at a time to bind together moist, not dry your knuckles should be able to go into the mixture without sticking.
If they get sticky add a little flour.
4) Cover with a tea towel and leave to rest for one hour.
Anari / Ricotta Filling
Ingredients
Ground Cinamon 1-2 tablespoons
2 Heaped Tablespoons Sugar
1-2 Teaspoons Rose Water
Add the Anari / Ricotta cheese in a large bowl and mash up with a fork, add cinnamon, sugar and rosewater and mix together till all blended in.
This mixture should taste strong cinnamon with sugar and a hint of rose water. Taste as you go maybe add one tablespoon of cinnamon sugar and one teaspoon of rose water. Not everyone likes strong cinnamon. Add to your taste.
Bourekia
Ingredients
Cooking Oil
Icing Sugar
1) Roll out small individual pancakes place the Anari / Ricotta filling in the centre, roll over the pancake and cut into shape and seal around. Use a pastry cutter or a fork press the fork gently onto the pastry. Place onto a floured surface. You may choose different shapes.
2) Add cooking oil to a deep frying pan keep on medium heat. Drop a little bread into the pan to test oil is ready for the pastry. when it starts to bubble drop the parcels into the oil.
Fry till golden on both sides of the parcels. Place over a paper towel to drain the oil off. Place in a plate or bowl.
Sprinkle icing sugar before serving them.