Aubergine- Eggplant Yahni-Recipe
23 Jun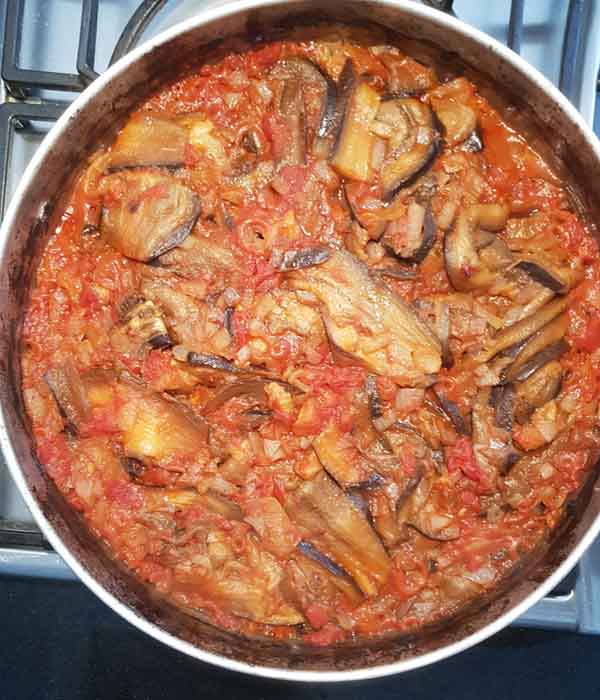 Aubergine/Eggplant Yahni.
A simple delicious traditional Cypriot recipe that can be served hot or cold perfect as a side dish or main. One of my favourite almost self cook recipes.
Ingredients:
8 Aubergines / Eggplant without leaves =Washed & Sliced into 5mm approximately.
4-6 chopped onions
2 Tin Tomatoes Chopped 800g or fresh
50ml/2fl oz Cooking Oil
Salt & Pepper
Boiling Water
Cooking Foil
Method:
Preheat oven 250. Layer Aubergines into a roasting dish or casserole dish, sprinkle chopped onions and tomatoes on top, repeat layering until all aubergines, onions and tomatoes have been used. Add salt, pepper and cooking oil to the aubergines. Add boiling water just below the top layer, cover the dish with cooking foil and place in a preheated 250 oven for 60 minutes.
Remove foil and place back into oven till a little golden. With a spatula turn the aubergines carefully and place back into the oven.
Repeat until an even colour aubergine and a wonderful thicker tomato and onion sauce.
Serve piping hot with crusty bread or cold with a nice crispy salad and thick set yogurt
This recipe feeds 4 as a main meal.