Anari - Ricotta Cheese-recipe
02 Apr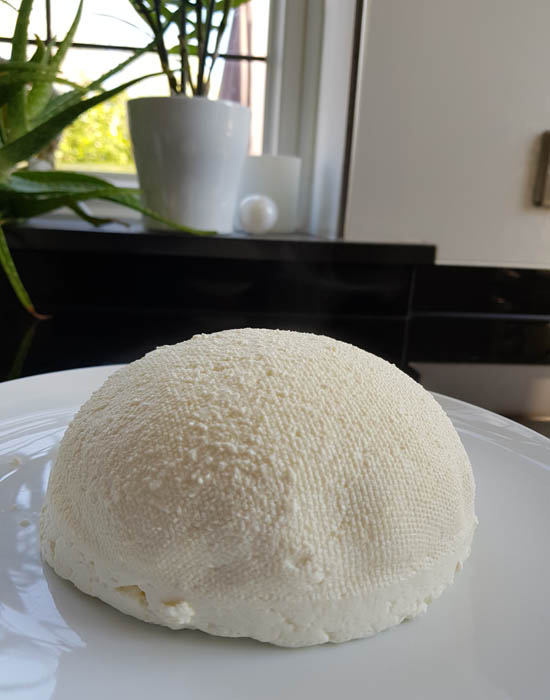 Homemade Anari / Ricotta Cheese.
Items you will need...
Skimmer.
Fine Strainer balancing on top of a deep bowl.
Whole Milk 4-6 pints
Fresh Lemon Juice ( Squeezed from lemons )
Pour milk into a saucepan and bring to boil medium heat.
As the milk comes to boil add one teaspoon fresh lemon juice.
The milk will start to curdle, as this happens with your skimmer scoop out the curdle milk and put it in
the fine strainer. The excess liquid should drop into the bowl. Transfer the excess liquid back into the saucepan and continue adding one teaspoon of lemon juice to create curdle till your liquid is a clear colour. With the back end of a spoon press down the curdled milk into the strainer flip it onto a plate. Now you have your fresh homemade Anari / Ricotta. Place it in the fridge.