Exceptional Value Afternoon Tea Luton Hoo
07 Jan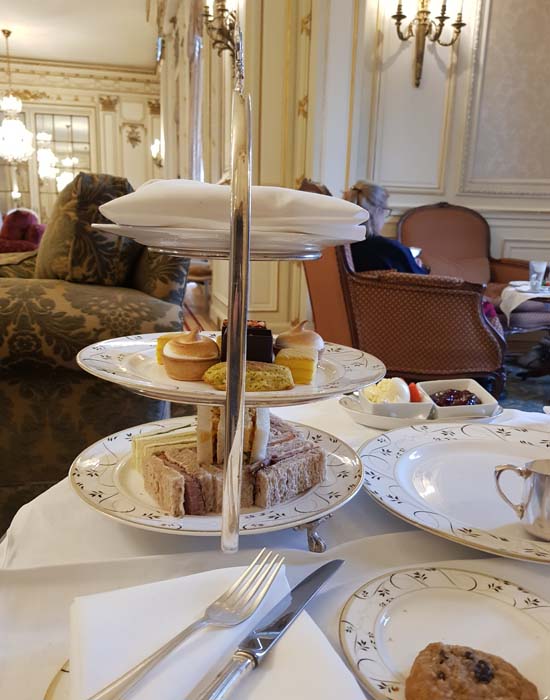 Traditional afternoon tea at Luton Hoo is definitely worth a visit.
Set in over 1000 acres of parkland, meadows, woodlands, lakes, rivers and nature trails Luton Hoo offers 5-star luxury.
Enjoy afternoon tea in the regal setting of either the lounge, pillared hall or drawing room.
Beautifully decorated with period furniture, magnificent chandeliers and open fires.
Afternoon tea at Luton Hoo will turn your day into a relaxing luxurious experience.
Afternoon Tea Menu
A delicious selection of 5 finger sandwiches.
Rare roast beef sirloin, red onion marmalade and mustard served in wholemeal bread.
Coronation chicken, apricots and coriander served in white bread.
Tuna Nicoise, green beans, sun blush tomatoes and black olive served in tomato bread.
Springs oak smoked salmon, cracked black pepper and lemon served in wholemeal bread.
Mozzarella, tomatoe, bazil and nut free pesto served in bazil bread.
Freshly baked raisin and plain buttermilk scones with clotted cream and strawberry preserve.
An assortment of cakes and pastries: Blackberry meringue tart, pistachio madeleines, dark chocolate and orange mousse,
lemon fondant fancy.
A variety of tea and coffee.
Mon - Fri £32 per person
Sat - Sun £40 per person
Champagne £10 per glass
Pimms £8.65 a glass
Opinion
The sandwiches, cakes and scones scored 10/10...my personal favourite the rare roast beef sirloin, red onion marmalade and mustard with wholemeal bread.
Warm scones with strawberry preserve and clotted cream tasted freshly baked...heavenly.
A good selection of loose teas and coffee.
Definitely an exceptional value afternoon tea.