Afternoon Tea
12 Jun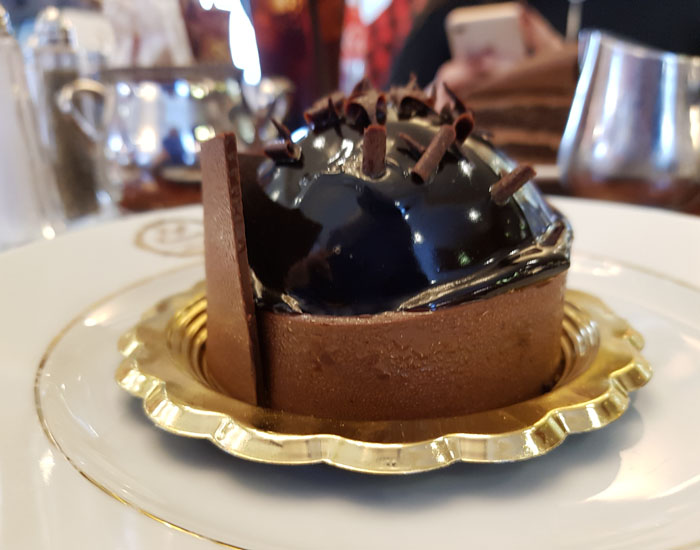 Caffe Concerto - 28 South Molton Street, London W1K 5RF
Situated on a side road off London's Oxford Street this elegant caffe offers traditional Italian dishes and patisseries.
I had the pleasure of sampling their scrumptious cakes with a pot of English Breakfast Tea.
Our Order
1 x Tea English Breakfast £4.35
1 x Bottle Coke £4.20
1 x Chocolate Gateaux £6.20
1 x Chocolate Mousse £6.25
Service @ 12.50% £2.63
Vat 20% £3.50
Total £23.63
Opinion
The tea scored 10/10
The chocolate mousse cake and chocolate gateaux tasted heavenly...
freshly baked generous large portions. The English Breakfast Tea was served in a silver service teapot for one.
All in all a wonderful Caffe Concerto experience.