5 affordable accessories to make your – or a special someone's – life easier
28 Apr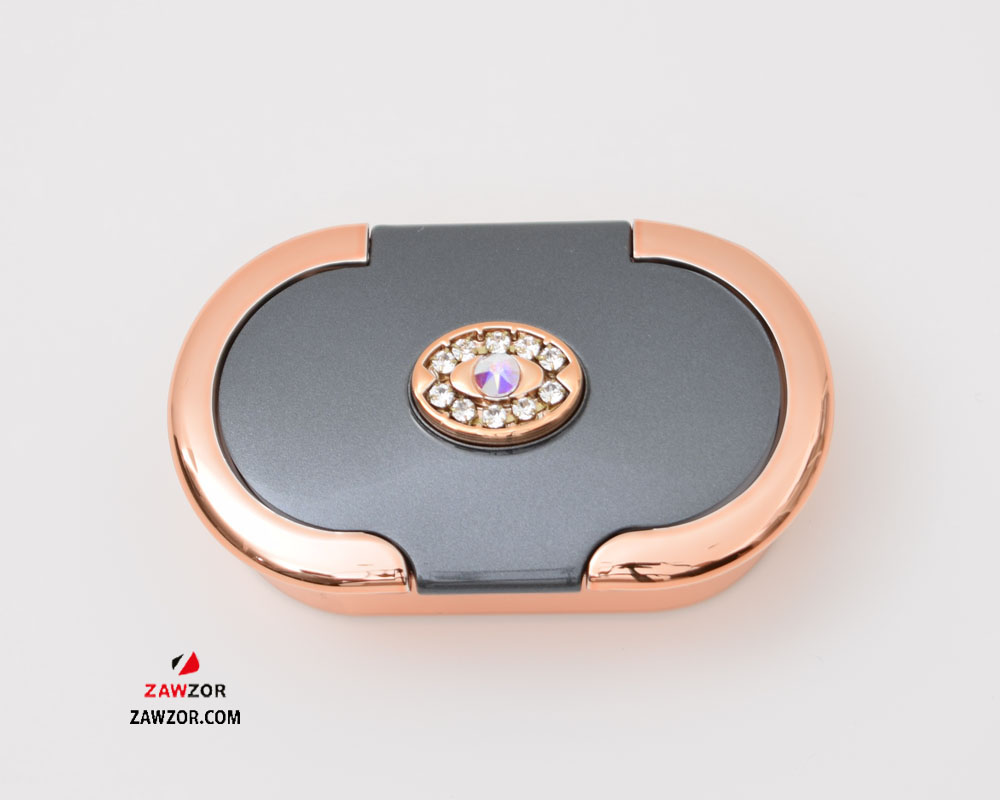 Posted By
0 Comment(s)
2236 View(s)
Journal
Here at the videocast shopping website Zawzor, we're always on the lookout for all manner of fascinating items that you might not have even realised you needed, until now.
What do we mean by that? Well, we mean we're the place to shop for affordable accessories of a wide range of shapes and sizes that can help take a little bit of stress out of your life, or that of someone close to you.
Here are just a few examples of those straightforward, but useful everyday accessories in our current stock.
Rose gold plate round pill box set
If – like a lot of people – you need to carry medication around with you, you might be wondering how you can safely transport and store those vital pills, without drawing attention to yourself on occasions such as when you're dining at a restaurant.
Well, the many beautiful pillboxes we stock here at Zawzor can certainly come to your rescue! This particular round pillbox design is plated with rose gold, and features gorgeous Swarovski crystals in its centre. You can also choose from two prestigious-looking hues – pink or navy.
Black or red faux leather card case
We believe in giving you options when it comes to card cases too, this design coming in red faux leather with red stitching, or black with a pleasingly contrasting white stitch.
A card case, of course, is for tidily storing all of those business cards, credit cards or other cards you may otherwise struggle to keep anywhere on your person without the risk of them becoming messy and dog-eared. With its magnetic clasp, this one will certainly keep your cards nice and secure.
Red and white polka dot toiletry makeup bag set
Makeup bags are right 'up there' when it comes to everyday essentials. That goes some way to explaining why we have an extensive range of charming designs of them here at Zawzor.
But you may have noticed something about them... yes, that's right, when you buy one of these, you won't just get one bag, but – in effect – five of ever-decreasing size. The link above leads to the striking red background design with white polka dots, but it's far from the only option we give you in our store.
Let's face it – we don't always look after our feet as much as we should do. This is precisely why, when you look to shop for affordable accessories from Zawzor's online channel – whether for yourself or someone else – your attention may be caught by this very classy pedicure set.
It contains all of the essentials for giving your feet some much-needed TLC, including a callus shaver and blades, in a pink tin box.
Gold-tone leopard-face keyring
There's nothing like a statement keyring for adding a bit of class and an extra reason to smile every time you reach for your keys. We've certainly catered to that here at Zawzor, with our various quirky designs incorporating crystals in all manner of interesting and eye-catching ways.
As for which one you should get for yourself or a certain someone, that decision is up to you. But we'll just spotlight this leopard-face design encrusted with clear round crystals – a great choice for an animal lover who also likes a bit of 'bling'.
So, there you go – just five examples of how Zawzor is the ideal part of the web in which to shop for affordable accessories to add a little style and practicality to your, or another person's day-to-day life. We also offer free UK delivery, which means if you are one of our British customers, the price you see for any given product really will be the price you pay!