I think, therefore I jam: why add these sweet fruit preserves to your kitchen shelf?
06 Apr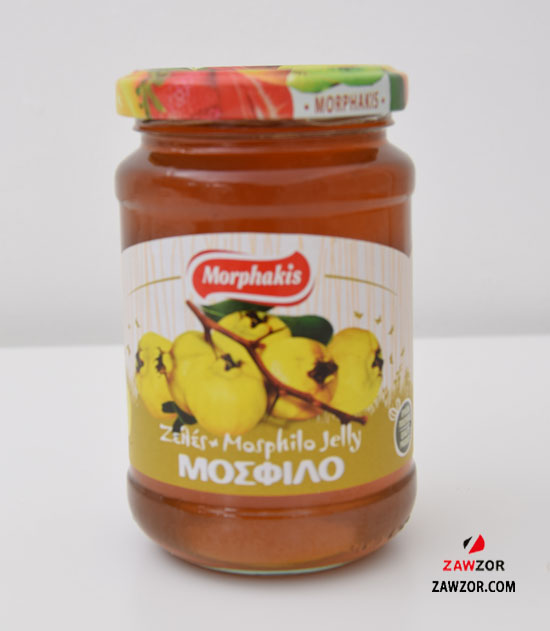 Posted By
0 Comment(s)
2153 View(s)
Journal
Jam: jazz and blues musicians like to do it, cars can often get held up in one on busy roads, and basketball players are rather familiar with the word as well. However, you might prefer to simply spread jam on a scone or a slice of toast before eagerly nibbling that now jam-coated snack.
If you indeed primarily favour jam of the sweet fruit preserve kind, take heart that it's easy to shop for Cyprus jams at our online store.
Here are just some foodstuffs that we source from the Mediterranean island nation to provide delight to our customers with especially discerning palates.
This Mosfilo jelly from the Cyprus brand Morphakis can be added to many different things – including glazing, sauces, puddings and scones. It particularly comes into its own when served at breakfast time – and you can enjoy the nice, thick texture of this jam as you spread it.
It might be jelly-based, but the ease with which you can spread this jam is a good reason why you shouldn't – ahem – wobble in your resolve to use it.
This gorgeous-looking jam can be put to various appetising purposes – including glazing hams and complementing sauces, puddings and scones. Naturally, it can go nicely onto some toast in the morning, too – it's a thick and viscous jam that is pretty fun to spread.
Morphakis doesn't only offer jars of jam to whet your appetite, either…..
What are caper leaves? They originate from, unsurprisingly, the caper plant – and these Morphakis Caper Leaves in particular have been handpicked from cultivated caper bushes, pickled in white wine, and then placed in jars available to purchase from the Zawzor website.
This delicacy can be especially succulently consumed in salads, side dishes and even kebabs. There's nothing wrong, though, with simply eating these leaves straight out of the jar, using a fork to fish more and more of the leaves out as and when you see fit.
If you would like to shop for these or for Cyprus jams on our website here at Zawzor, keep in mind that we accept a wide range of payment methods – including Mastercard, Maestro and American Express cards. And if you have any queries about our products or service, simply phone us on 01707 647 234.
All in all, when Cyprus jam is your... well, jam, you just can't beat the selection at Zawzor, especially as we give you free UK delivery, too!