5 simple ways to transform your home with our luxurious scents
04 Nov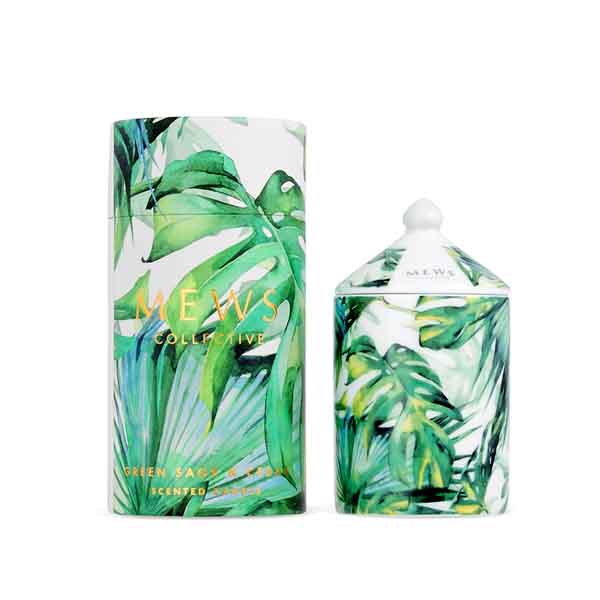 Posted By
0 Comment(s)
2026 View(s)
Journal
Introducing a couple of scented candles and diffusers to a space is probably one of the easiest and most affordable ways to utterly transform its feel and mood.
So, as a videocast shopping website that stocks an extensive selection of scented candles and diffusers for UK customers, we thought it only right and proper to outline some of those that will make an especially great impact in your home.
Bring the ocean to your bathroom with driftwood-inspired candles...
Soaking in a tub of warm water, surrounded by the soft glow of a dozen melting candles, is a time-honoured ritual for self-restoration.
A scented driftwood candle from the Sandy Bay London brand, then, could be just the thing for soothing you and diminishing those everyday stresses and strains. The warm blend of wood sage and amber will add a calm and relaxing base to your bathroom-come-spa experience.
...or use luxury lemongrass candles to evoke the summer sun
When it comes to rejuvenating a neglected living room, there might be very few things as effective as our next selection, this scented lemongrass and lime candle from – again – Sandy Bay London.
You might place this gorgeous candle on a coffee table, for instance, and revel in how the fresh, tangy fragrance immediately brightens up your room. The base of peach flesh and soft cinnamon will only serve to heighten the aromatic lemongrass and eucalyptus.
Regain your sensuality in the bedroom
The bedroom is a place for relaxation and romance. Plus, sleep is the time we regenerate – so you'll really want your bedroom to feel like a place of comfort. Our long-lasting scented diffusers will create the cocoon-like ambience you crave in such a sacred space.
With this saffron amber scented diffuser, there's no doubt that you'll be leaving behind the 'real world' outside your bedroom. Indeed, the rich, exotic saffron and tart blackcurrant will bring what may be much-needed sensuality, while the delicate floral heart at the heart of this fragrance can be counted on to release your inner hopeless romantic.
Dine in style with your nearest and dearest
Diffusers are such an easy way to add a sense of flair to a dining room. Whether you're looking to entertain guests in this part of the home, or instead simply enchant that special someone, don't be afraid to let the bitter Sicilian orange scent of this orange amaro diffuser wash over you and turn your dining room into a syrupy-scented heaven.
Having a sweet-scented dining room creates a soothing mood and leaves people eager for the food you serve! The zesty notes resting on a subtle sandalwood base will complement any meal choice.
Consider the benefits of complementary accessories
When it comes to statement centrepieces, people often focus too much on the candle itself, and not on what could enhance its beauty. That's why you might consider an intricate glass lantern like this one from the highly regarded Culinary Concepts brand.
The design of this desirable lantern incorporates strands of coral climbing the cylindrical glass's sides – a quality that is sure to make it a talking point in your interior space.
Another potentially great accessory for your home is this silver-plated candle snuffer, with its tasteful textured design. We offer it courtesy of the CIMC homeware brand.
Have us deliver any of these beautiful items straight to your door
As an in-demand source of competitively priced scented candles and diffusers in the UK, we can't guarantee here at Zawzor that any particular product will last for long in our stock. So, why not place your order immediately for whatever has just caught your eye, while also making the most of the free delivery we offer to UK shoppers?