There are so many captivating ways to say "I love you" this Valentine's Day
28 Jan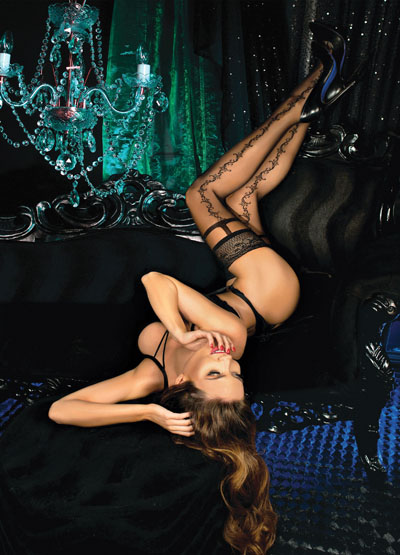 Posted By
0 Comment(s)
2130 View(s)
Journal
Whether you have been with your partner for what feels like a lifetime, or your journey together is only just starting, it can often be difficult to find the right gift for your loved one on Valentine's Day.
Valentine's Day is a time for expressing your love – but not in the same old ordinary way you do every day. It is a time for pushing the boat out and treating your other half.
So, to save you the stress of finding the perfect item, the team at Zawzor have collated some of their favourite Valentine's ideas.
Make it a night to remember
Spoil yourself and your partner with one or more of our sexy lingerie gifts. Whether you prefer a seductive corset or bustier, or a sensual silk nightdress, we have a range of sexy lingerie gifts to suit the tastes of every woman and her partner.
To make your Valentine's evening even steamier, pair your lingerie with a pair of hold ups or stockings, or go for a risqué sexy mask and gloves.
Don't forget the bubbly
When it's time to hydrate, make your evening super special with a nice bottle of Champagne or Prosecco. Keep it right beside the bed in a beautiful Champagne cooler so that it is ready for you and your sweetheart to enjoy at any time.
Arouse the senses
Complement your sexy lingerie gifts and Champagne with a beautiful scented candle or diffuser. The aroma and flickering candlelight will be sure to set the sensual mood.
Of course, Valentine's Day doesn't always have to be provocative. A scented candle is a perfect addition to any romantic bubble bath, or for gazing over at your lover while enjoying a candlelit dinner together.
Treat her like a princess
If you aren't feeling quite daring enough to take the plunge into sexy lingerie gifts for your lover, you can still find something to treat your girl like an absolute princess.
You can be her 'knight in shining armour when you personally select a beautiful necklace, earrings or bracelet for her from our exquisite jewellery collection.
Celebrate your love
Whether you opt for a charming, romantic and relaxing Valentine's Day or a passionate and steamy evening, there is no right or wrong way to celebrate your love.
Every couple is different, so you should express your love for each other in a way that feels instinctively right for the two of you. That could be with sexy lingerie gifts, a gorgeous necklace or almost anything in between (within reason!).
Regardless, when you browse our collections here at Zawzor, you'll be sure to find the ideal 'special little something for showing your partner how much you adore them this Valentine's Day.
We aim to dispatch all goods within 24 hours of a working day, but can only guarantee delivery while stocks last. So, if you see something you fancy (or rather, that your beloved would fancy), make sure you grab it before it's gone forever!