Essential baby clothes you need to get your little one ready for winter
21 Sep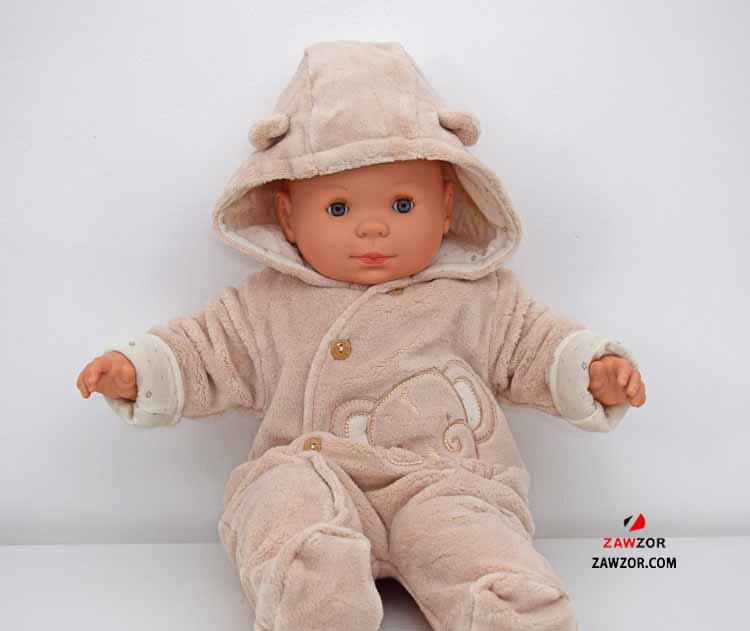 Posted By
0 Comment(s)
1444 View(s)
Journal
When you have a new baby, it is never too early to start preparing for winter. This is because it often means investing in a whole new wardrobe, so it is only logical that you start collecting clothing items over the coming months to avoid it putting a huge dent in your wallet.
However, if you don't know where to start when it comes to selecting winter baby clothes, the task can seem quite intimidating. After all, it is up to you to keep your baby safe and warm.
From new born pramsuits to pieces perfect for layering, here are five essential items of clothing that you need to get your baby ready for winter.
Pramsuits
Pramsuits are fuzzy little all-in-one suits that you put your baby in to keep warm when they are in the pram. Newborn pramsuits are particularly popular for winter babies. These clothing items are essential for keeping your baby toasty warm from head to toe throughout the winter months.
You might consider a luxurious navy velvet look pramsuit with a boat motif, or opt for something like our blue tiger, beige elephant, or pink deer design pramsuits. Our sizes range from new born pramsuits to 12 months.
Knitwear
No matter what age we are, as soon as the weather starts to get colder, we all grab our comfy and cosy knitwear. Therefore, to prepare your baby for the winter months, it is crucial to get them kitted out in some quality knitwear.
Coats and snowsuits
Another key item for getting your baby's wardrobe winter ready is, of course, a coat. Making sure you have a warm coat to hand can help you keep your baby cosy even when they are wearing a really thin bodysuit.
For places that have more extreme drops in temperature over winter, or for outdoor activities with your family that require extra protection from the cold, how about considering an all-in-one baby snowsuit as well? For something quirkier, you might like our knitted coats and ponchos.
Cardigans
As many parents already know, baby bodysuits can be quite thin, so during the colder months, it is always a good idea to layer up with a cardigan or jumper. After all, what is cuter than a baby in a tiny cardigan?
On warmer winter days, a cardigan might suffice as outerwear to ensure your baby doesn't overheat. On cold days, cardigans are great for wearing around the house. This means that baby cardigans are great for transitional weather and useful all winter long.
Don't forget the cute outfits!
Just because it is getting cold outside doesn't mean you have to think only in practical terms! There are many adorable winter outfits available for babies that are fabulous winter wardrobe staples. From two-piece sets to dungarees, check out our range of baby girls winter outfits today.
There you have it – all the essentials that you need to acquire for your baby's winter wardrobe. Take advantage of our free UK delivery and order these vital winter items from Zawzor while stocks last.