How to find the perfect lingerie for your body type
08 Apr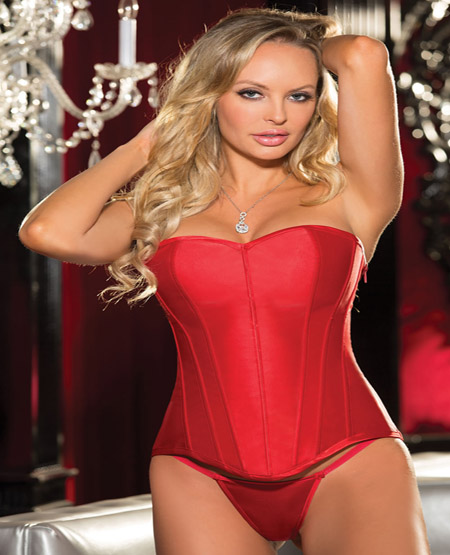 Posted By
0 Comment(s)
2133 View(s)
Journal
Wearing the right lingerie can give any woman the confidence boost to feel like her best and sexiest self. But not all items of lingerie are the best fit for every person; as with other types of clothing, certain types of lingerie are often better suited to some body types than to others.
Whatever your body shape, whether you are petite, tall or plus size, there is no right or wrong answer, as comfort is always the main priority. After all, who isn't going to feel gorgeous in lingerie gift sets that fit them beautifully?
To help you find the perfect lingerie for your body type, the team here at Zawzor has put together this handy guide for selecting the most flattering lingerie gift sets for you.
Hourglass – balanced lower and upper body
An hourglass figure is what you might imagine- the shape of an hourglass! With balanced shoulders and hips, you have the opportunity to really accentuate your waistline and curves.
High-legged pants or high-waisted bottoms with a matching plunge bra can be a great option, as can teddies and corsets with a garter belt and hold-ups for those special occasions.
Triangle – wider lower body
Those with triangle-shaped bodies have hips that are wider than their shoulders. To add balance, try a negligee and lingerie that shows off your breasts but flows around your hips and butt.
Add more volume to the top of your body with a ruffled or padded bra, or a sexy bustier, and pair it with low-cut pants like shorts or briefs.
Inverted triangle – wider upper body
Conversely, those with inverted triangle body shapes have shoulders broader than their hips are wide. In this case, you should aim to find a bra that offers full support without adding to the size.
Bralettes, balconettes and halter necks are a great way to bring balance, especially when paired with high-waisted or Brazilian-cut pants. For times you want to ooze sex appeal, why not opt for a chemise, baby doll, or camisole set?
Athletic
The athletic figure sometimes referred to as a rectangular body shape, has little to no defined curves. Therefore, you might want to create the illusion of a fuller bust and curves.
Similar to those with an hourglass figure, we'd advise you to go for lingerie gift sets such as corsets, teddies and garter belts, or a push-up bra or bustier paired with Brazilian knickers, a thong, or short pants.
Rounded waist
Last but certainly not least, there is the round body shape or those with a fuller waist. A teddy can be an absolutely stunning option for this body shape.
If you don't fancy showing off as much skin, or you are new to the world of lingerie gift sets, why not look for a chemise or gown for a sexy look with a bit more coverage?
Whatever your body shape, just remember that everybody is different, and everybody is beautiful! To show off that gorgeous body and embrace your curves and swerves, grab your favourite lingerie from Zawzor today, with free delivery in the UK while stocks last.