5 highlights of our baby clothing range for summer 2021
03 Mar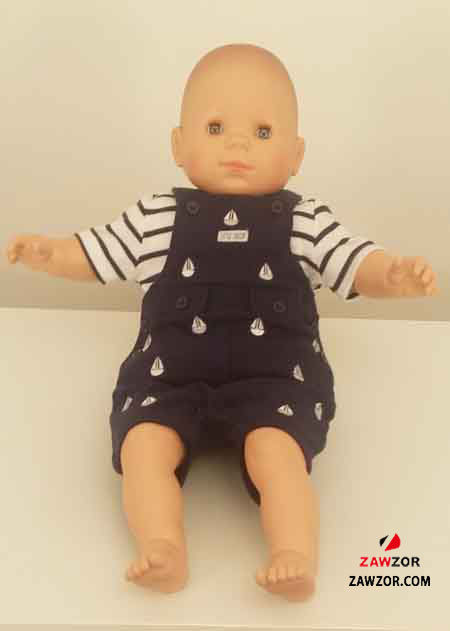 Posted By
0 Comment(s)
2146 View(s)
Journal
How have you and your family been coping in these strangest of strange times? There's no question that the last few months have been tough ones for many of us, even amid some of the positive news we have had about vaccines lately.
Another thing that you are likely to have noticed recently, however, is the sky staying brighter for longer each day. This, in turn, brings us neatly to another thing... how you and any little ones in your household can get the most out of the coming summer.
Let's face it – pandemic or no pandemic, shopping for baby clothing can be tricky. That's why, here at Zawzor, we've resolved to make your life as a parent or guardian just that little bit easier, with our generous selection of charming, but affordable babywear online in the UK.
The hotter and sunnier months may feel far away right now, but they will be with us before we know it. So with no further ado, here are just five of our favourite summer-ready baby clothing items currently available in our range for excellent prices.
Baby Top and Bottom Unisex Set
While we take great pride here at Zawzor in offering adorable baby clothes for both boys and girls, we thought we'd start this rundown with this lovely two-piece unisex set.
It consists of 100% cotton, and includes a top with a spread collar, long sleeves and 'A B C' embroidery, accompanied by matching trousers with an elasticated waist.
We all know how much boys like their 'nautical' stuff, and, well, this romper suit based on the theme is just so cute. It definitely offers no shortage of fun details, including little crosses on the collar and sleeves, delicate blue edging, and sailboats down the front.
This 35% cotton and 65% polyester item also boasts extensive stud fastenings at the bottom and back, so you'll be able to get your young one changed in a jiffy, too.
Yes, it may be the summer you're purchasing babywear for right now, but you can never be entirely sure of the conditions at this time of year! And in any case, you can never really go wrong with a cute baby girl's cardigan like this one.
It's got all of the beautiful detailing that you would expect from Zawzor's affordable babywear online in the UK, including – in this particular case – a V neckline and enchanting lace knit stitch design.
Baby Girl's Summer Dress and Hat
Every summer deserves a summer dress to match, doesn't it? And when you select this particular pink and white check summer dress for your little girl, there'll also be a hat to go with it.
As with so much of our babywear range at Zawzor, there's a big emphasis on endearing details here, such as the 'Peter Pan collar, delicate scallop edging, and an embroidery design towards the bottom. Even the hat includes a lovely little bow.
Looking back to our boys' range, we think this check-design dungaree set is the perfect item on which to end our rundown.
An embroidered sailboat and fish design is complemented by button and stud fastenings that make this garment really easy to get on and off. The underlying pale blue top completes the look. All in all, it's an outfit that's as effortlessly stylish for your little boy as it is practical!
The above five items are just a sampling of what we have to offer here at Zawzor when it comes to affordable babywear online in the UK this spring and summer.
But remember that none of these clothes will remain in stock forever – so if you see an outfit that would ideally suit your young one, we humbly suggest you snap it up before it's gone!